Reading Time:
2
minutes
Public relations (PR) and media relations are almost synonymous in the eyes of many. It's not hard to understand why. For decades PR practitioners worked primarily to secure media coverage for clients. Yet, PR and media relations are not the same. Let's take a closer look.
Public Relations
If you read my last post, you know that PR is a business process that works to build relationships with your customers. It's a strategic process. We determine where the audience is we want to reach and engage them there. How about a quick example?
Recently I had a family member who worked with some friends to put together a scrapbook show. One of the tactics they used was posters. There was a limited budget. Printing several hundred posters and posting them everywhere wasn't an option. They had to be more strategic. They determined where they would most likely be seen by those who they were trying to reach. Scrapbookers go to places where they can buy scrapbooking materials. So, that's where they put the posters up. And it worked. They had great success in reaching their audience with a few posters.
There are other actions that could be taken as well such as social media, posting information on a website, and a blog. Those are just a few examples. In doing these things we want to build a relationship with our audience.
A relationship builds trust which helps us reach our goal. In our example, they wanted people to go to the scrapbook show. For you, it may be buying a product or making a donation.
Media Relations
At a high-level media relations is working to place something in the media itself. Media relations is a tactic. It's something that we use to help reach a goal. It's part of a PR strategy, something we do.
Before the rise of the internet and social media, placing a story in the media was one of the most popular tactics PR used. That media coverage could be a story on your organization in the newspaper or on television news. It could be an interview with the CEO. It could be a local chef going on the mid-day news to show people how to make a recipe.
The value of media relations is it provides third-party validation. When your company says, "We are a great company that makes great products," it can be hard for people to buy into. Of course, the organization would say that. If the Wall Street Journal runs a story that speaks to how great your company and its products are, it's a different result. It lends some legitimacy on a large scale and is more persuasive. The Wall Street Journal is a trusted national newspaper.
Final Thoughts
PR develops the strategic communication process that determines a set of actions that can be implemented to reach a goal. Media relations is a tactic in that process. If we were looking at it as an org chart, PR would be at the top and media relations would fall underneath of it along with other tactics such as social media and a website.
This, of course, was a high-level look at the differences between public relations and media relations. I'll be delving into both more deeply in coming posts. Hope to "see" you next time.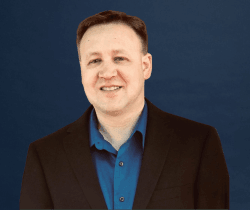 Latest posts by Shane Carpenter
(see all)