Reading Time:
3
minutes
They say a picture is worth a thousand words. That hasn't been lost on the two social media platforms I'll talk about today.
This is the third of four articles in the, "What Social Media Platform Should I Use" series. The first article was a general overview of the most popular platforms. The second looked at Facebook and Twitter. The last two are going to look at three social media platforms that are the most popular amongst teens: Instagram, Snapchat, and Youtube.
I'll talk about YouTube next time. Today we are going to look at Instagram and Snapchat. Instagram and Snapchat focus heavily on the visual element, pictures and video. Let's get started.
Instagram
Instagram is the second most popular platform among teens. The Facebook-owned company boasts 813 million users. The basic functionality is similar to other social media platforms. It can be accessed by both mobile and desktop devices and posts are added to a timeline. As a bonus, an Instagram account can be tied to Facebook account meaning posts to Instagram will also post to Facebook.
Instagram is rather simple to use. Posts can be pictures or video. Video can be 3 to 60 seconds in length. Filters and captions can be applied to posts as a well as hashtags allowing users to find posts via a topic. Instagram added Stories to compete with Snapchat. A story can string together pictures and video. The success of Instagram stories has helped the platform surpass Snapchat in daily users and time spent on the Instagram. Like the other platforms, ads can be created that allow you to target a specific group.
Snapchat
Snapchat isn't for everybody. I haven't done a formal poll but most adults I've talked to about Snapchat don't like it. I have tried it and don't really like it. This doesn't mean you should immediately dismiss it. There are companies who are creating great content for Snapchat. And, as I said at the beginning of the article, it's popular amongst teens. More popular than the largest social media platform, Facebook. It also has 255 million users.
If your business is trying to reach teens or young adults, you need to read on. Even if you aren't trying to reach this group now, you need to understand that this demographic will more than likely continue to use this platform in the future. You might find at some point, you need to be on Snapchat.
Snapchat has some key differences from the other social media platforms. First, it's only available for mobile. More specifically, it's only for iOS and Android smartphones. Second, the messages are ephemeral meaning they are only available for a short period of time.
Pictures or video, called Snaps, are taken and sent to friends. Like Instagram, filters and captions can be added. Content can be shared with friends or it can be set to be shared with everybody. Users can subscribe to brand accounts. Snapchat Stories functions much the same as the previously discussed Instagram Stories. Ad content can be created and runs between Snap Stories.
The downside of Snapchat is that it's parent company, Snap is struggling financially. The Snapchat platform has seen a drop in users in part because Instagram is copying key features. Snapchat also recently did an update that alienated many of its users.
Summary
If you're making a choice between these two, I would suggest opting for Instagram. Both are popular amongst teens but Instagram has more appeal across all age groups plus its tied to Facebook. For you, this means posts can go across to two of the largest social media platforms and you're not going to have to worry about Instagram disappearing in the future because of financial issues. Snapchat is certainly an interesting platform and if your key customer base skews towards the 25 and under demographic, you need to consider platform but for my money, I would choose Instagram.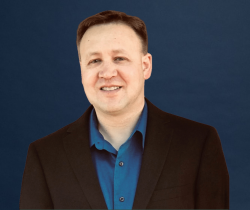 Latest posts by Shane Carpenter
(see all)