Reading Time:
6
minutes
Finding the right topics can be one of the most challenging pieces of content marketing. Over time, I have found ways to keep the idea flowing while also keeping it search engine optimized and organized.
I'm going to share some of those tricks with you today. As a bonus, I will also show you how you can take your current content and use it across multiple channels to benefit your SEO (Search Engine Optimization) and find your audience.
As I write this, I'm thinking in terms of blog content but you could adapt this process for other types of media as well.
We have a lot to talk about so let's get started.
Use the Public to find Topics
I used to sit down and brainstorm topics but I ran into a little issue. I found that it's easier to brainstorm with others than just myself. I'm not saying brainstorming is a waste, it's just more effective when it's a group activity.
A couple of weeks ago I talked about a great site called AnswerThePublic. If you have a topic in mind, you just enter it and AnswerThePublic will show all the variants that people are searching for.
Let's look at an example is using the term, "content marketing". As you will see it will break out the data into several sections. The first section is questions: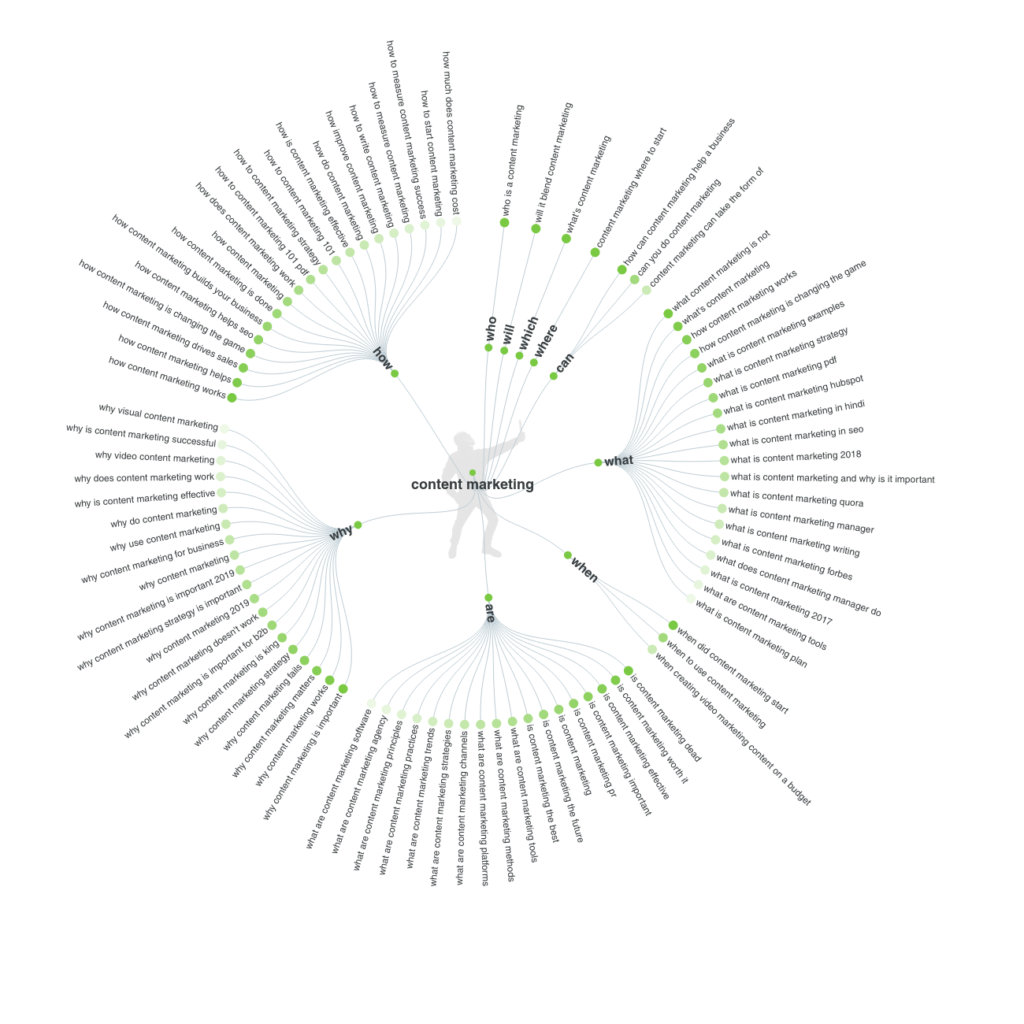 There are 88 questions that come up when people are searching for content marketing. We have some great possible topics such as:
How content marketing works
How content marketing helps
What's content marketing
Why content marketing fails
The next section is prepositions in which we have 90 results: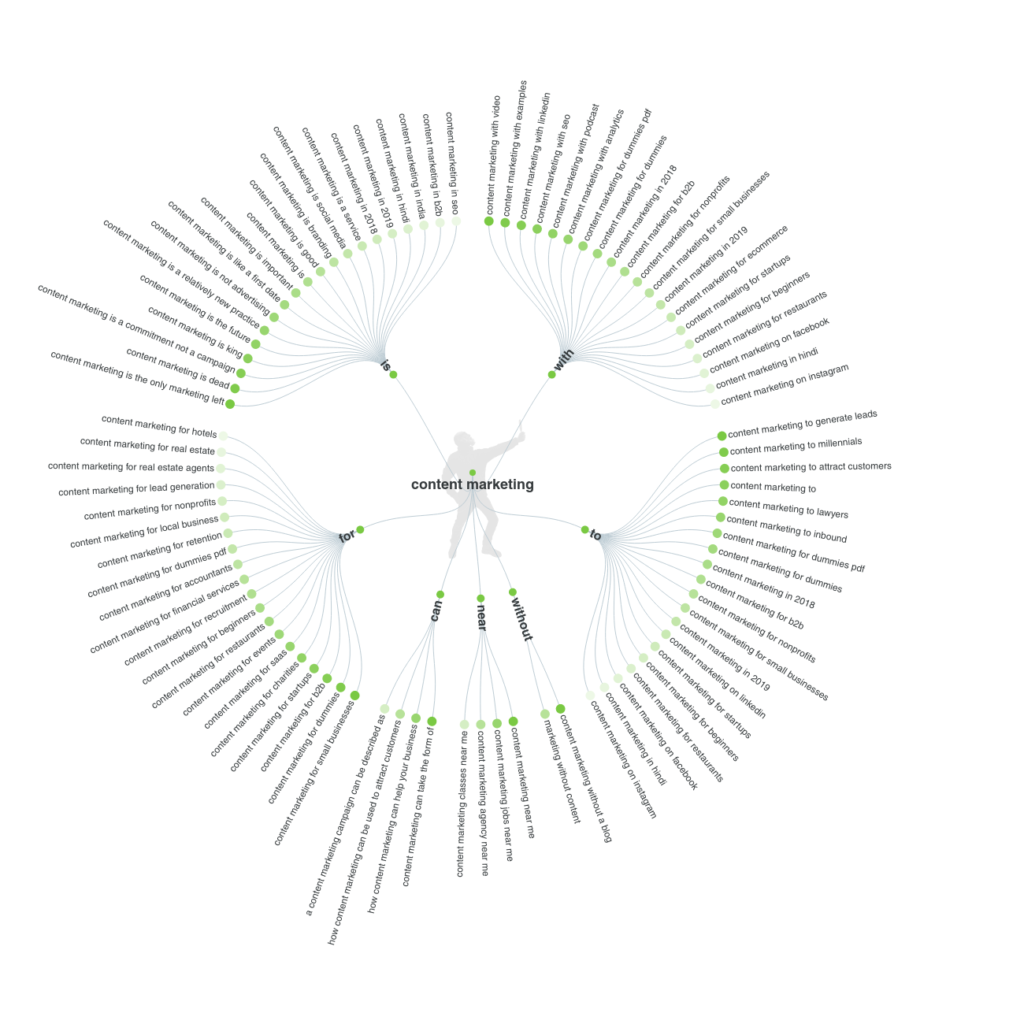 This gives us topics such as:
Content marketing for B2B
Content marketing for lead generation
Content marketing without a blog
Content marketing for small businesses
Finally we have a section that shows comparisons: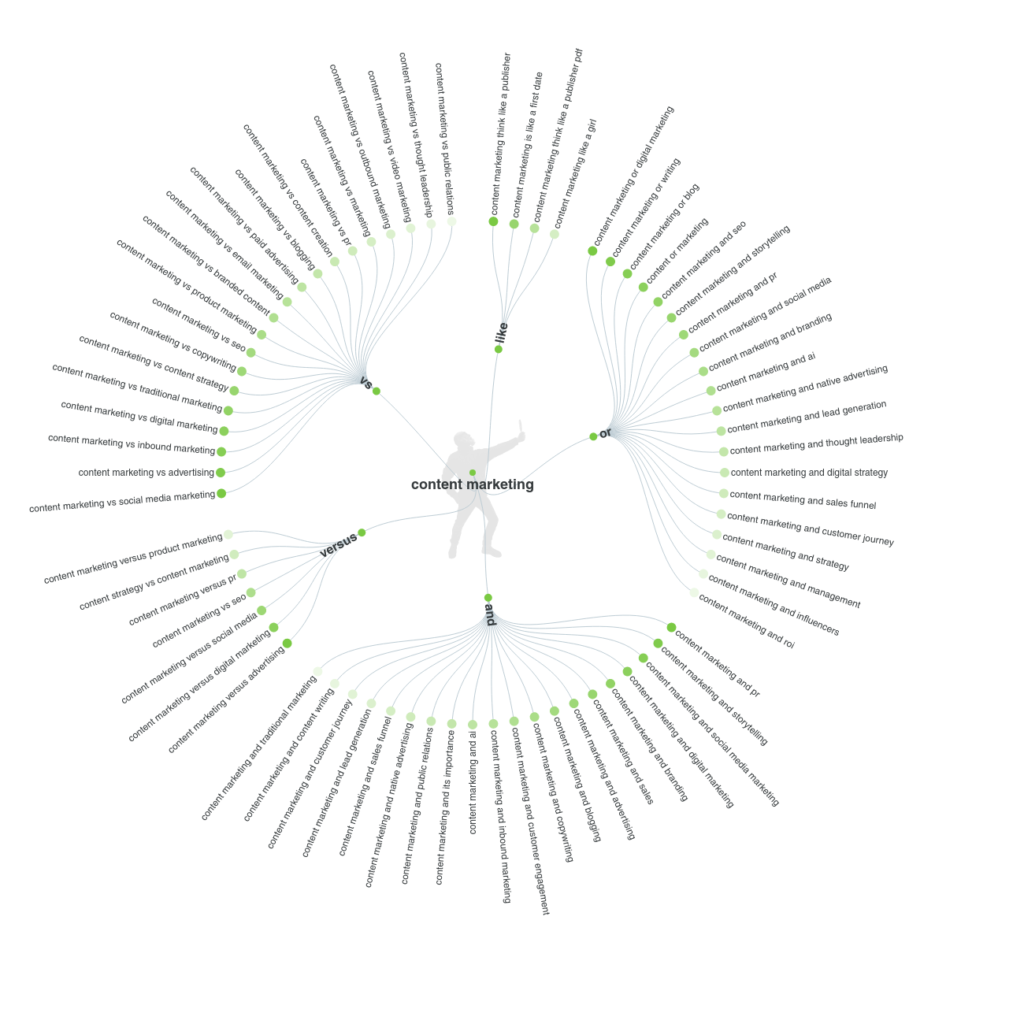 Again we have good topics to create content around such as:
Content marketing vs traditional marketing
Content marketing vs paid advertising
Content marketing and sales
In total, AnswerThePublic gave us 249 possible topics around the term, content marketing. Not all these topics will be relevant to you but it's a great starting point.
Talk to your Customers
One of the best sources of potential topics is your customers. If your content isn't speaking to their needs and problems, you will struggle to gain any traction. Remember it's about them, not you.
The best ideas I have had have come out of conversations I have with prospects and customers. It's given ideas that I probably wouldn't have thought of myself.
If you have a sales team, ask them what kinds of questions they are getting. If you have a customer service team, do the same. It's amazing the amount of content that is sitting right in front of us.
There have been times where content has been created specifically based on questions I've asked in conversations. I got an answer at the time but then an article popped up going over the topic in more detail. The content wasn't created specifically for me, but it sure felt like it. Imagine the power if your customers think you are reading their minds!
I See You
There isn't much point in creating content if it's not found. Remember, just because you build it doesn't mean people will come. Your content should always be optimized for the search engines.
There is a distinct advantage in using Google Ads (formerly known as Adwords), Moz, SEMrush, or Ubersuggest over a tool such as AnswerThePublic. These tools will show you the traffic that is being generated with a specific keyword which is important in for SEO.
If you're using AnswerThePublic to find topics, you will still need to use a tool, like the ones above, to research whether it is a good keyword for SEO.
I'm going to use the Google Ads keyword planner for this example. We are going to use the same keyword as we did earlier, "content marketing". This is what we see:
For this exercise, we want to focus on the first three fields (the remaining fields are related to Google Ads). For the term content marketing, you can see that it gets 10k – 100k searches a month. The competition is medium.
I know by the number of searches this keyword gets that it's going to be hard to rank for but the keyword planner does give us some ideas. The picture above only shows a few but there are a total of 772 keyword ideas.
Content Maps to Organize your Keyword Topics
I learned the concept of content maps from a class that I took. It's a great way to plan content for a keyword topic and offers another nice benefit that I'll talk about later.
I'm only going to discuss this at a high level because it's a bigger concept that really needs its own article to explain in detail.
However, the idea behind a content map is that it allows you to create a "map" with topics based on a keyword or keyphrase. This is an activity that should be combined with your SEO research.
Here is a blank content map that will give you a better idea of what I'm talking about:
Let's break this down. In the green box, you can see we have the main topic. Its the most competitive keyword/phrase. We know this from our SEO research.
In the blue boxes, we have related sub-topics to our main topic that are answers to questions. They could also be a "how to" article.
The teal boxes are the supportive base. They are the range of related topics that are themselves related to our subtopic.
I'll give a simple example. Let's say our most competitive phrase is "What is content marketing". This would be our main topic. A related sub-topic, which answers a question, might be "5 Reasons why you should do content marketing". A related topic for a supportive base could be, "How to optimize your content marketing for search engines".
As you can see, there is a relationship between the main topic, the sub-topic, and the supporting base topic. Every article is related to content marketing. This will create a series of articles that connect and will help us with SEO.
A Second Life
The content that you create for a blog can be repurposed or given a second life.
You may have noticed some purple boxes in the content map. This is the benefit I referred to earlier.
These boxes represent other media opportunities. You wrote an article on the "5 Reasons why you should do Content Marketing". This article can be used in other ways.
For instance, it could be a podcast or a video you post to YouTube. You may rework it and pitch it to a media outlet to get a backlink to the original article.
Because all relate to the same topic, content marketing, you could also take several articles and put them together create an ebook that your customers can download.
Roll the Press
Now you have a group of topics and you have put them in a content map. You still aren't through. because If you have a team of people creating content you need to have an editorial calendar. It's a good idea even if you don't.
I have seen multiple editorial calendars and they all differ in some respect. You will need to set up yours in a way that is best for your organization. It may include such information as:
Due date
Publish date
Author
Editor
Editorial due date
Title
Keywords
Article URL
Topic
Channel
If you have multiple departments publishing such as Marketing and Public Relations, it would be helpful to have a master editorial calendar that shows that activities of both.
The goal of the editorial calendar is that everybody knows what is being written and when it will be published and the more people publishing content the more important and editorial calendar will be.
Final Thoughts
Creating content isn't an easy task. It's even harder if you're struggling to find meaningful topics.
There are many ways to find topics that will resonate with your audience including talking to your customers, sales team, and customer service team. There are also tools to help you uncover topics and also help your sites SEO.
Finding topics takes time and research but in the end it will be worth it for you and your customers.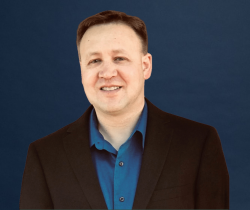 Latest posts by Shane Carpenter
(see all)