Reading Time:
5
minutes
There are experiences and wisdom that can be applied regardless of the profession.
As a former drummer, I have always found inspiration from musicians. It's a small list who I've looked to over the years to see what knowledge I could cull but Neil Peart, the legendary drummer of Rush, and his bandmates were on that list.
When I got a message from a friend telling me Neil had died, it hit me harder than I would have thought. I walked through the rest of the day in a daze. Life just felt a little emptier knowing that he was gone. Not only was Neil Peart a large figure in the music but he also cast a long shadow in the world of drumming.
As I got ready this morning, I listened to Rush and thought of the legacy of the band. I couldn't help but think that there were some things that those who practice marketing communication could learn from Rush and from Neil himself.
What could we learn from a rock band about marketing communication? It's not that Rush can give us a master class on the subject but there are things we can take from their career and apply to our own.
Change Should be Embraced
There was much change that Rush saw take place in the music industry during the over forty years they were a band. Hard rock, progressive rock, glam rock, soft rock, disco, punk, new wave, pop, heavy metal, hip-hop, grunge, alt-rock, teen pop, contemporary R&B, and electronic music have all been the hot trend at one point or another during Rush's career.
They were never any one of these things alone though they did incorporate elements of some of these genres into their own music. The result was a band that was able to still sell a million copies of their albums and headline arenas even as MTV largely ignored them and more fashionable acts ruled the music scene.
Change is a theme that I have mentioned more than once. Like Rush, we've experienced much of it in marketing communication.
We've seen the rise of digital marketing, social media, social media marketing, content marketing, podcasting, and video marketing to name a few over the last fifteen years. That's in addition to the many things we already did before.
No doubt there are things that haven't even thought about yet that will emerge in the next decade as well.
Embracing change means that you stay abreast of the trends in your industry. You can incorporate those that you make you stronger and discard those that don't make sense while still understanding their value.
I don't podcast but I'm aware of the pros and cons of podcasting. While I don't offer SEO as a service I do use SEO for myself and my clients and stay aware of the changes that impact SEO.
If we want to not only survive but thrive we have no choice to embrace the change.
Learning Never Stops
If you're embracing change you will always be learning. Outside of that, we should all be learning to improve ourselves.
I've always found inspirational when people who are at the top of their field are still doing things to learn and improve. Neil Peart was one of those people.
After 30 years of playing, Neil was considered one of the best drummers in the world. He had won a slew of honors and was in the Modern Drummer Hall of Fame. It would have been easy for him to say, "Hey, I'm among the best in the world at what I do. Why do I need to dedicate any more time to learning?"
Instead, he started working with Freddie Gruber, a highly respected and revered drum teacher. As Neil said, "Freddie gave me a whole set of exercises and a whole new approach to the drums physically that really demanded that I start all over again."
Nobody is asking you to start all over again but there is a lesson here.
No matter how good you are, no matter how many awards you have won or the acclaim you have received, there is always room for growth.
The moment you think there is nothing left to learn will be the first step you make towards being irrelevant.
It's when we stop learning that we stop growing and when we aren't growing we are dying.
Be Authentic
Rush liked complex music. Although the pop elements were added in the '80s it didn't mean that the music wasn't still challenging. Some of the songs that sounded really simple, had some subtle complexity under the surface.
As a drummer, Neil liked to create parts that he found challenging. I found the drum parts that sounded more simple revealed themselves to be more challenging upon closer listening.
Through it all, Rush was authentic which is why they had a long career and decided on their own terms when to leave.
Being authentic sounds easy enough but it can be hard to do. In the 21st century, people want authenticity.
It comes through in how you act, what you say and how you say it.
Brands have a personality and voice. It can come out in the blog, in the about us section of your site, in your bio, and even in your advertising.
You have much more to gain from being authentic than you don't.
Rush retired in 2015 after finishing their tour. They never announced it was the final tour. It was part of their personality to play music and forget the drama. That wasn't the way they operated. They stayed authentic to the end.
Final Thoughts
If you pay attention, there are plenty of lessons to be learned and they can come from the most unexpected places.
There are many lessons that musicians have learned from Rush over the years but the lessons were more than just about music.
I have talked about three of them. Embracing change. Constant learning. Authenticity.
These are three lessons that you can apply to yourself and your business. If you do I promise you will reap the rewards.
Rush did and so did Neil Peart.
---
Neil Peart joined Rush in 1974. The band has sold over 40 million albums worldwide and sold out countless tours. They were inducted into the Canadian Hall of Fame in 1994 and the Rock and Roll Hall of Fame 2013.

Known for his technical proficiency of the instrument, Peart was inducted into the Modern Drummer Hall of Fame in 1983. He won numerous awards over his career and his considered one of the best drummers in rock and roll history. His incredible skills inspired generations of drummers to pick up the sticks and play.
Peart was a self-professed introvert who was very private about his life. After battling brain cancer for over three years, he died on January 7, 2020. His diagnosis wasn't made public until his death was announced.
Tributes came in from all over the rock world including members of Metallica, Foo Fighters, Tool, Aerosmith, KISS, Black Sabbath, Anthrax, Megadeth, Journey and many more.
Canadian Prime Minister Justin Trudeau tweeted, "We've lost a legend. But his influence and legacy will live on forever in the hearts of music lovers in Canada and around the world. RIP Neil Peart."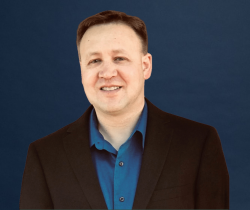 Latest posts by Shane Carpenter
(see all)