Reading Time:
5
minutes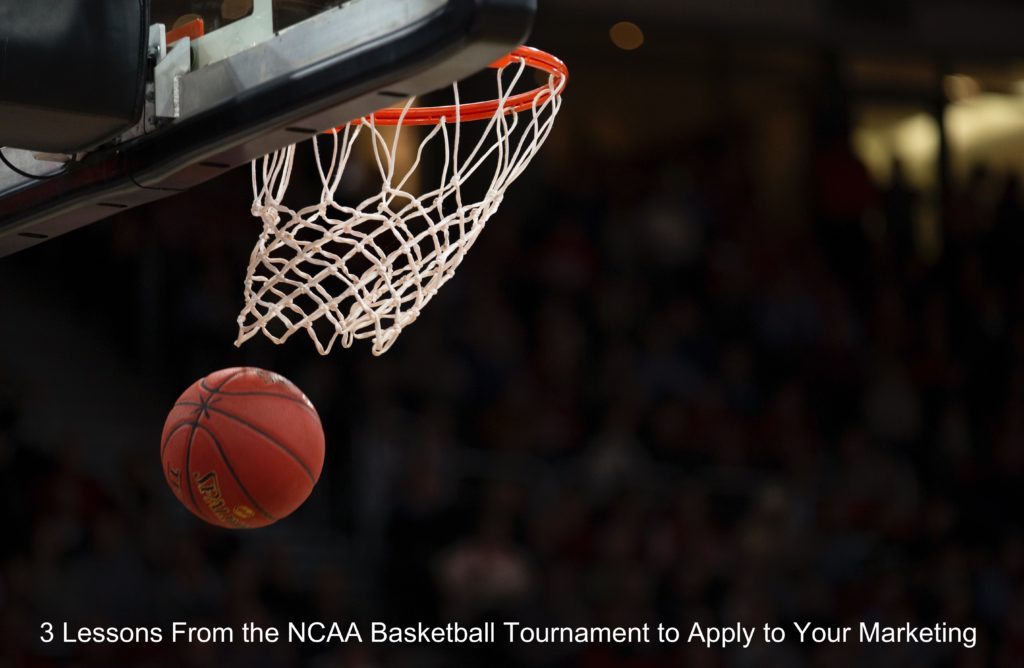 I've always enjoyed basketball so March is one of my favorite times of the year.
There is the excitement of the conference tournaments and the anticipation of which teams will make the NCAA tournament.
Which team might make a surprise tournament run and become a Cinderella team that intrigues the country?
It's the madness, the upsets, that make the NCAA tournament so exciting.
You're likely not looking for that same kind of excitement when it comes to the marketing and communication you do.
You don't want madness, at least not in the way it plays out in the tournament.
Here are three things that you can learn from the NCAA tournament to help you tame the madness and get better marketing and communication results.
The Experts Don't Know Everything
On Selection Sunday, I watch the show and listen to the predictions. I then hit all the other stations to see what their experts are predicting.
These are smart people that know basketball. Based on this, you would think they have a great track record in picking the winners but that's not the case.
The majority of the opinions from this year were saying Duke, North Carolina, Villanova, and UCLA were going to be out the first weekend. They all made it to the second weekend. With the exception of UCLA, who was knocked out by North Carolina in a close game, these teams all made it to the Final Four.
Gonzaga, Arizona, and Kentucky were all heavily favored to make it to the Final Four with Gonzaga or Arizona taking home the championship.
Kentucky was upset by a small school given no chance, St. Peter's, who became this year's Cinderella by becoming the first #15 seed to make it to the Elite Eight where they were beaten by North Carolina.
Gonzaga and Arizona were both knocked out in the Sweet Sixteen with neither looking particularly good.
And the national champion is Kansas. I don't think I saw any experts predict the Jayhawks.
Experts are not always right.
This isn't a rant against expertise. Expertise is important and just because somebody who is considered an expert isn't right about something doesn't mean they aren't experts anymore.
Everybody is wrong sometimes and the fact that they are considered experts means that they have been right much more than they've been wrong. They also have a body of experience that many of us likely don't have.
There is a lesson to be learned here. It's one that I want you to consider when you read that tweet or blog, watch that video, or when you listen to a speech on marketing or public relations.
It applies to the people and websites that I have praised and linked to over the years. It applies to me as well.
The words of wisdom that are shared are based on experience. This experience may or may not relate to your situation.
The advice being given isn't bad. It just may not be right for you.
The rub is that you may not have the experience to determine if the advice is right for you.
You don't know what you don't know and what you're being told not only sounds really good but it makes sense.
Using the basketball analogy, it's not that Clark Kellog or Jay Bilas don't know what they are talking about when it comes to basketball.
They have an understanding of the game that is far above anything most people will ever have. As eloquent as they are, as much expertise as they have, sometimes things happens that they don't foresee.
I thought about this as I watched a guy from North Carolina who wasn't supposed to be a threat from outside, destroy my Bruins with an unbelievable second half where he couldn't miss from outside.
That's life. Sometimes it doesn't play out the way we expect even though you did your research and did put together a killer plan.
There is nothing that I or anybody else says about marketing and communication that is written in stone and it's up to you to make the right determination for you.
This leads to why…
Testing Is Important
The bracket gets filled out and the experts make their picks and choose who they think will advance and eventually win the national championship.
It doesn't end there. If it did we could all move on to the next thing but they do have to actually play the games.
Nobody is crowned the national champion without earning it.
The games test the brackets we have constructed. This is where we found out if our predictions were right or wrong.
This year I predicted only eight of the teams to make the Sweet Sixteen. Out of those eight I only picked two who made it to the Elite Eight. Coming down to the Final Four, there is nobody left that I picked.
My bracket didn't hold up well to the test.
Unlike a marketing and communication plan that is being executed, after your bracket is filled out, there isn't the option to go back and make adjustments. Not unless you're cheating which makes the whole experience pointless.
What I am trying to get across to you is that marketing and communication should be seen as a test.
This isn't an excuse not to do your research or plan. Both of these activities will provide you with insights and crystallize the direction you need to go but they aren't an end game in and of themselves.
There are always going to be things in your plan that you need to tweak. It may be to optimize performance or it could be that you need to kill a tactic and put refocus on one that is getting results.
Agility is Critical
The analysis of all three of St. Peter's victories had a common thread. Their defense was able to disrupt what the other team liked to do on offense. On top of this, the teams weren't able to make the adjustments to counter.
This wasn't the only game in which this happened.
Arkansas' defense was able to create all sorts of issues that took Gonzaga out of their game. Houston did the same to Arizona.
This is the goal of a good game plan. Make the other team uncomfortable and force them to play the game on their terms.
You see this happen all the time but the difference between whether it works or not is the execution and whether adjustments can be made to overcome this issue.
Kansas made the adjustments they needed in the second half of the championship game to overcome a 16 point deficit and beat North Carolina.
This analogy also applies to your marketing and communication efforts.
When things aren't working as you thought they would, does your team have the agility to make the adjustments for you to get the results you need?
If you see your marketing plan as set in stone, the answer will be no.
If you don't see the tactics you are employing as a test, you're not as likely to be agile.
If you are in an organization that is more bureaucratic, you're not likely to be agile.
If there is anything that was learned from the pandemic, it's that agility is important. It can be the difference between success and failure.
To quote North Carolina coach Hubert Davis, "It's live-action out there."
Your marketing and communication are here to play and get you the results you need for your business.
Apply these lessons and you'll improve your chances of a win.
*Photo by Markus Spiske on Unsplash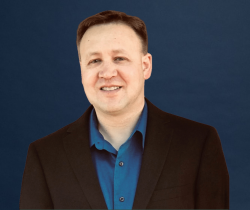 Latest posts by Shane Carpenter
(see all)